Shanghai Haozhuang Instrument Co., Ltd. developed the LNB brand shock light incubator, which is energy-saving and environmentally friendly, leading the country. Professional manufacturing is more secure and affordable. The company has first-class technical staff and a good team of technicians, with advanced technology and strong development strength. Since the establishment of the company, products and services have been recognized by customers and have a good reputation. The company upholds "integrity. Professionalism. Innovation. Growth "The business philosophy provides elaborate service to customers.
Incubator technology advantages
● Microcomputer fully automatic control, touch switch, easy to operate.
● Programmable control mode, temperature, light intensity, etc. can be set independently during day and night (five levels adjustable).
● With power-off memory, power-off time automatic compensation function.
● Constant temperature control system, fast response and high temperature control accuracy.
● Air duct ventilation, soft wind speed in studio, uniform temperature.
● Using hollow reflective tempered coated glass, good thermal insulation performance and beautiful appearance.
● With over-temperature and abnormal sensor protection function to ensure the safety of instruments and samples.
● With multi-spectrum imported plant growth lamp, which is conducive to the growth of culture and improve disease resistance.
Incubator structure
â' The heat insulation material of the box body is made of polyurethane foam foamed on site, which has strong anti-interference ability to external heat (cold) sources.
â'¡ There is an air channel in the working cavity, and the temperature distribution is even.
â'¢The inner wall is made of stainless steel with good corrosion resistance.
④The heating system can raise the temperature to 50 ℃ when the ambient temperature is -5 ℃.
⑤The cooling system can cool down to 5 ℃ when the ambient temperature is 32 ℃.
â'¥Universal spring test bottle rack is especially suitable for the cultivation equipment of biological samples for various comparison tests.
⑦Stepless speed regulation, safe operation.
⑧ Precise temperature control and digital display.
Precautions
a) After the device is grounded, if the ground is uneven, it should be leveled.
b) The equipment must be moved in parallel, and the tilt angle in any direction should be less than 45 degrees.
c) When the equipment is in normal operation, the contents of the box should be placed without affecting the air circulation to ensure uniform temperature in the box.
d) The tank liner and equipment surface should be wiped frequently to keep it clean.
e) If the equipment is not used for a long time, the power cord should be unplugged to prevent the equipment from being charged and hurting people. And should be regularly (generally one quarter) according to the operating conditions for 2-3 days to expel the moisture of electrical components and avoid damage to related devices.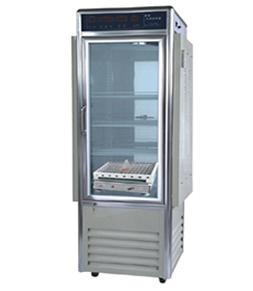 Shanghai Haozhuang Instrument Co., Ltd. is a technologically innovative high-tech enterprise based in Shanghai and radiating the whole country. The company adheres to the business philosophy of "integrity. Professionalism. Innovation. Growth" to provide elaborate services to customers. The manufacturer of laboratory equipment, biochemical equipment, ultrasonic equipment, test box and experimental environment equipment, research and development, production, and sales Low temperature and constant temperature, welcome to consult and buy! Shanghai Haozhuang Instrument has first-class scientific and technological talents, carefully build high-quality instruments for you, welcome customers to buy!
This brush can brush a large area .
Its range of application: rough wall, semi smooth wall surface, smooth wall surface. We use different materials so that it can be used freely in any range. In the process, we can replace the sleeve, corresponding to different paint and wall, which can reduce costs.
Its size, diameter, nap, material can meet your needs.
Handle material: plastic, plastic. The handle of the plastic is light and easy to carry. The rubber handle has a high degree of comfort and a stronger sense of experience.
Production process: product production processes, handle molding, handle assembly, hair set production, processing, the size of the fleece fleece early treatment, hair set of fine processing, final assembly and packaging.
Each process will check the results of the previous process, as much as possible to reduce defective products, reduce the rate of defective products.
Roller Paint Brush,Paint Brush Roll,Paint Roller Brush,Portable Paint Roller
Zhenjiang Yongjiufa brush industry Co. Ltd. , https://www.yongfa-brushs.com