People who often play with computers should know that the two main file systems under the Windows platform are FAT and NTFS. The former is used for relatively small partitions, and the latter is used for large-capacity partitions. The FAT32 file system does not support single files above 4GB, so when we store large games or high-definition movies larger than 4GB to flash media, we will encounter the error message in the figure below.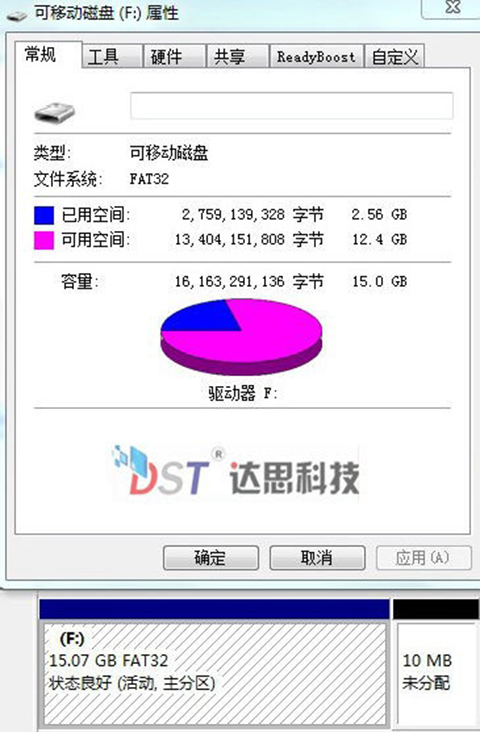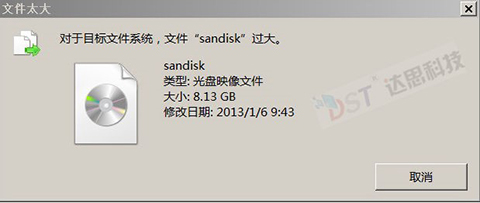 The reason for this error is also due to the limitation of the file system structure, because in the FAT32 underlying data management, the size of the file is defined by the 4 bytes of the pink mark position, as shown in Figure 2:

This location defines the maximum value of a single file as:
4294967295byte≈4194303.999KB≈4095.999MB≈3.999GB
The improvement of the NTFS file system breaks this limitation, and when the system fails, you can use log files and checkpoint information to automatically restore the consistency of the file system. Therefore, when we want to copy and store files larger than 4GB, we can choose to format the media as an NTFS partition.
But we found that although the advantages of the NTFS file system are many, many flash memory devices on the market such as: U disk, CF card, SM card, SD / MMC card, memory stick, XD card, MS card, TF card, etc. are still used Or is it the FAT file system, what is the reason why manufacturers persevere to choose this file system that seems to be outdated?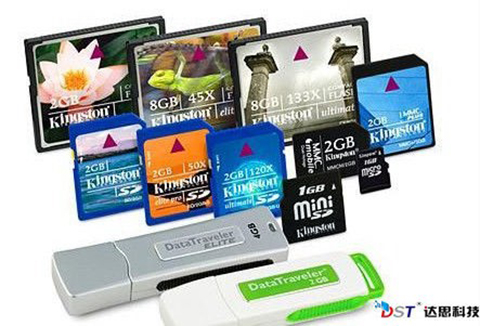 Obviously, this is not a problem of hardware manufacturers, but is determined by the characteristics of flash media. Although NTFS has many advantages, it is designed for traditional mechanical hard drives. It uses a "log-style" file system, which requires frequent recording of detailed disk read and write operations, which will bring additional burden to the flash media. For example, the same access to a file or directory, NTFS partition format read and write times are much more than FAT32, so theoretically using NTFS format partition flash memory life is shorter. At the same time, frequent reading and writing of the NTFS file system also affects the performance of the flash memory and brings a reduction in the transfer rate.
In addition, most flash media can be easily formatted into NTFS file system under Windows7, but when formatted under Windows XP, Windows2003 and lower systems, there is no "NTFS" option
Right-click on the flash media, select "Properties"-"Hardware", then select the corresponding flash drive, click "Properties"-"Strategy", select "Optimize for improved performance", after restarting, you can format the flash media as NTFS format.
About Darth Technology
The full name of Darth Technology is Darth Carrier Technology (Beijing) Co., Ltd., a well-known brand in the data recovery industry, and has a high reputation in the country and even the entire Asian region. Darth Technology is an enterprise that truly masters the core technology of data recovery. The company's data recovery technology research and development center not only undertakes the research and development tasks of the company's independent intellectual property data recovery software, but also acts as a data security consultant for many large enterprises and institutions. Darth Technology's in-depth research on data recovery technology, especially in data recovery of Unix and Linux large storage devices (including EXT3 file system deleted data, UFS file system data recovery, XFS file system data recovery technology, IBM-AIX JFS2 file system Data recovery high-end technology, Vmware virtual machine data recovery technology, etc.) are unique and have obvious advantages in the same industry. There are countless difficult cases that other companies undertaking by Darth Technology cannot recover.
The Darth Technology Data Recovery Technology R & D Center launched a technology innovation plan in October 2009 and successively released a number of independent software products. As of December 2013, Darth Technology's independent intellectual property rights data recovery software has reached 23 models, of which Unix and Linux enterprise-level data recovery technology and mobile terminal data recovery technology such as mobile phones are internationally leading!
The data recovery training room of Dass Technology Vocational College is the first choice of domestic vocational colleges and has been officially operated in many schools. Among them, Dass Technology Vocational College, Beijing Politics and Law Vocational College, Beijing Business School and other middle and high vocational schools all adopt Dass. The data recovery training room has opened a data recovery professional course. Carried out in-depth school-enterprise cooperation, favored by teachers and students.
The Darth data recovery laboratory solution is a designated construction unit of many confidential units and scientific research institutions. Darth Technology has the ability to design and build large, medium and small data recovery laboratories, providing safe and confidential data recovery for confidential units The laboratory builds the last line of defense for data security. Typical success stories include the data recovery laboratory project of the Tianjin National Secrecy Bureau, the data recovery laboratory project of the Armored Forces Engineering College of the General Armament Department, and the data recovery project of the central and national government secret carrier destruction centers.
Follow the Darth Technology WeChat public account "dstchina2002" and become our VIP! Follow the old Wu "dstchina" (Darth Technology CEO) WeChat and ask for a coupon!
This goggles uses a high light transmission lens, which has the characteristics of anti-impact, anti-splash, anti-fog and light weight. In addition, it has two significant advantages, it is comfortable to wear, and the adjustable strap is suitable for various face shapes.
Material: Polycarbonate reinforced lens, anti-impact, anti-scratch, anti-fog, anti-splash, the frame is made of environmentally friendly, non-toxic and flexible polymer materials.
Feature: Soft and comfortable, close to the face, can be equipped with myopia glasses at the same time, breathable design, can be worn for a long time without fatigue, elastic lens strap, suitable for various face.


Safety Protective Multifunctional Goggles For Hospital
protective goggle, medical saftey goggles, reusable goggles safety, face mask with goggles, eye protection anti-fog goggles , medical face shield goggles
Shenzhen Chengxing Packing & Material Co.,Ltd , https://www.cxpack.com